Bring charm to your narrow or dark corridor with these designer-approved shades and calming neutral tones.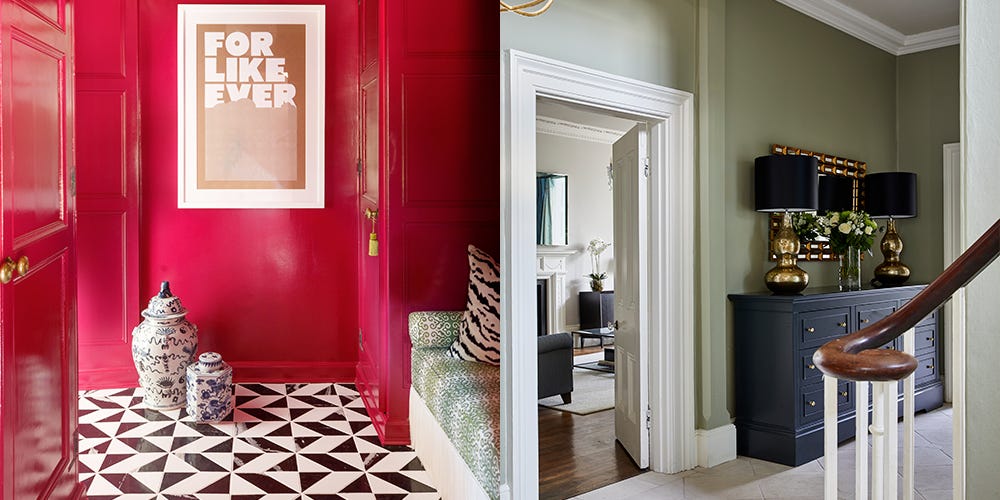 Just like your bedroom, living room or dining area, your hallway can benefit from a fresh coat of paint to make it pop. While graphic wallpaper, art and new furniture are all ways to bring style to any narrow or wide hallway, you can't go wrong with one of the best hallway colors below. Here, we share bold, bright and calming neutral tones for any aesthetic you want to pull off — from modern or traditional to coastal or eclectic.
Many of our suggested paint ideas are designer-approved, making them perfect for an entrance hall or hallway leading to an inviting bathroom or bedroom. You'll find an array of daring colors, like Sherwin-Williams' Framboise, as well as more soothing shades like Benjamin Moore's Spa or Blue Angel. Some picks, like black and warm whites, are even on our list of top paint color trends for 2023. What's more, we invited a group of interior designers to weigh in on their favorite hallway paint colors from past projects (you won't be disappointed).
As you browse these hallway paint colors, think of the mood you want to evoke for your family and guests. Whatever it is, the right hue is out there for you!
1
Pelt by Farrow & Ball
This long, narrow hallway was brought to life with walls painted in Farrow & Ball's Pelt and the trim in Benjamin Moore's White Dove. "We wanted a color that would act as a great backdrop to the client's artwork, including pieces created by their children, while speaking to other colors used in adjoining rooms," says Cooper Herrlinger, design director of Liz Caan & Co. "Paired with a Missoni runner by Stark, the hallway acts as a gallery space and draws you through the home, while reflecting the personality of this fun family."
2
Alabaster by Benjamin Moore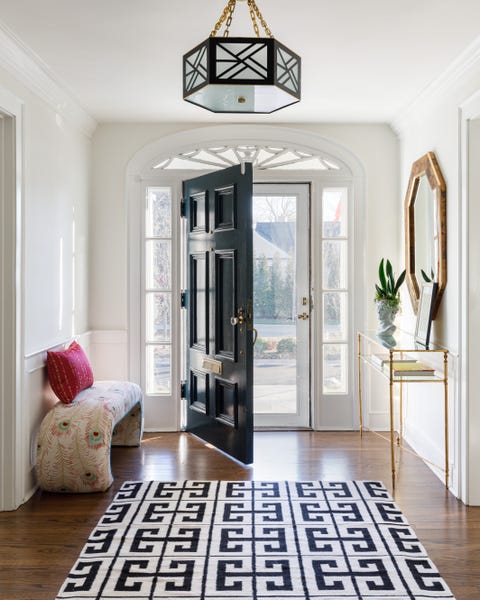 "In this space, we used Benjamin Moore's Alabaster for a warm white," says designer Sarah Vaile of Sarah Vaile Design. The surrounding white makes the front door the entry's statement piece, along with the chandelier and gold accents throughout. "We often like to refer to a crisp white foyer as the palette cleanser in the middle of many colorful rooms," Vaile says.
3
Framboise by Sherwin-Williams
"For the hall off of this powder room, we envisioned a space where party guests could find a quick escape from all the action," says Vaile. The gossip nook is beautifully painted with Sherwin-Williams' Framboise, "otherwise known as a fermented raspberry drink," she notes.