The hobby of gardening and cultivation is increasingly pursued but even those who have never had the so-called " green thumb " will certainly have done their utmost in the cultivation of medicinal plants. Whether it's even just a basil or rosemary plant on the balcony, the satisfactions that these can give both to the eye and to the table are many, which is why it is really worth undertaking this experience.
Keeping some potted plants, whether on the windowsill or on the balcony, is a choice that is usually made in spring , but even when autumn arrives we should not give up because there are various aromatic plants that in this period are able to give you the them better. Here are the 6 plants that can accompany you in this mid-season and still make your table rich in summer scents and scents.
Aromatic plants: Don't abandon them in autumn, these are super resistant!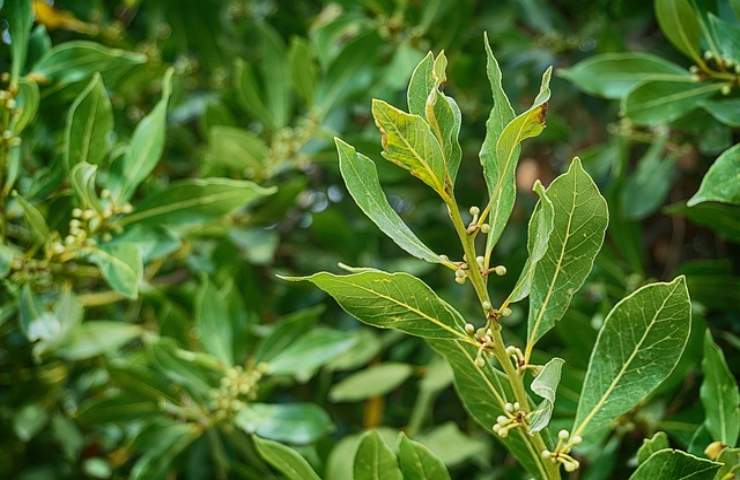 Autumn is the season in which the woods take on color and the leaves begin to fall, for some one of the moments in which nature shows its best face while, for others, the time has come to abandon all cultivation to dedicate themselves to something else . Although many plants are starting to prepare for hibernation, however, there are many others that can give the best of their balsamic properties in this period, which is why it is really worth growing them.
Let's talk about aromatic plants , you are in particular able to make your cuisine rich especially in the autumn period but also in the winter.
The Savory
One of the first choices to make , even if rarely made, is to bring home a vase of savory , this plant with thin leaves, almost like needles, has been used in Europe since ancient times, also considered a protector of the home. In this autumn period this plant is brighter than ever and able to offer its fragrances and beneficial properties in various preparations.
The laurel
Another of the plants that can find space in this period is the laurel , an evergreen with shiny leaves that has always been a symbol of triumph, perhaps precisely due to its strong capacity for resilience. In the autumn garden this plant will be able to offer its best, much more than in summer, also providing an optical effect that can make the difference in your garden in this period.
The sage
Moving on to the most common aromatic herbs, if the summer has damaged your sage badly, as often happens, this is the best time to bring it home . This robust and rich in history herb is much more than a condiment and in this period its leaves will regain compactness and robustness, lending themselves best in the kitchen.
Rosemary
The fourth herb is a timeless classic, we are talking about rosemary , one of the most popular aromatic herbs in the kitchen and also ready to regain vigor after the summer heat. This plant with an unmistakable scent, if well cared for, will explode in autumn , giving off fresh shoots suitable for seasoning meat or potatoes, full of balsamic essence and perfect to be harvested in this period also for preservation.
Thyme and oregano
Finally, two other classic and special herbs can represent the perfect choice to bring home in these weeks, thyme and oregano . These two plants have certainly seasoned fresh summer dishes but even in autumn they can give you enormous satisfaction , the first is a real miniature power capable of resisting the cold and continuing to enrich your table. Even oregano , however, will not be outdone, even if in autumn this plant is less considered, in truth, it can still give great emotions and thrive majestically in your autumn garden to be used fresh rather than dried, as usually happens.
As autumn progresses and much of your garden begins to mature and die, these aromatic plants can make the difference and offer all the shades of green and the most intense scents of summer even in this period, offering a double service like few plants I am able to do.