The recipe we are going to learn today is for a high quality and very economical neutral homemade detergent. In fact, it has multiple uses, for washing dishes, washing clothes, patio, windows, closets, etc.
In fact, it has degreasing power and is therefore highly recommended. In addition, significant consistency and texture can be obtained. Among other characteristics, it is very effective because with just one drop it produces a lot of foam.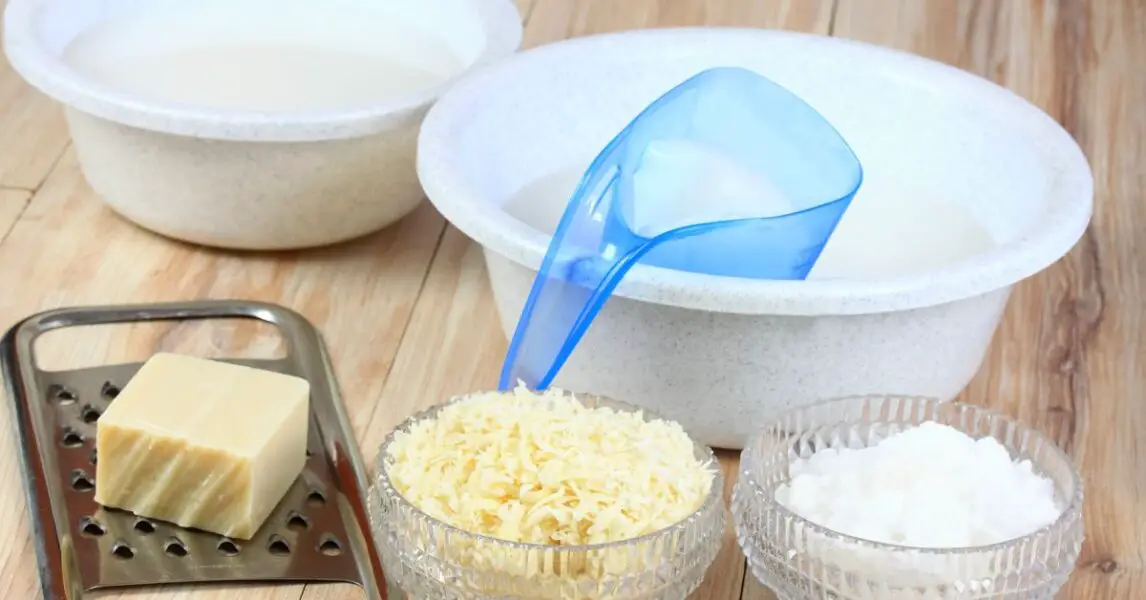 It also doesn't require many ingredients, but the secret is stone soap, sugar and salt. Without a doubt, highly recommended for its powerful properties for cleaning the house.
Let's move on to the recipe:
High quality neutral household detergent
To begin, the ingredients necessary to make this formula are listed:
Ingredients
2 Bottles of 500 gr. laundry
1 and 1/2 liters of water at room temperature
2 tbsp. sugar
1 tbsp. salt
60 grams glycerin soap (grated)
food coloring (optional)
Preparation of homemade neutral laundry detergent
First of all, we grate the glycerin soap but we can also chop it into fine and small pieces with a knife.
Then we pour it into a saucepan with 2 tablespoons of sugar over medium heat, while stirring with a spoon we also add the 500 ml of hot water.
Continue to stir well until the sugar dissolves in the hot water, then leave for about 3 hours or until the soap melts well.
When this resting time has passed and the grated soap has melted, stir all the ingredients well.
Next step, we add 1 liter of water at room temperature, mix and always let it boil over moderate heat.
Finally, the stove is turned off and we add the 40 gr. salt. Remember, turn off first then add the salt stirring for a few minutes without stopping.
Now it's time to add the 2 bottles of neutral detergent, any brand. Then it is essential to mix well until you obtain a fully incorporated and homogeneous mixture.
Then it's the turn of the food coloring, it can be yellow but you choose it to taste.
We finish this recipe by leaving a rest of 12 hours for the detergent to harden and reach the desired consistency.
The next day, we brew it again and we acquire a thick, creamy and very effective texture.
We already have the high quality neutral homemade detergent , we package it and it is ready to use!